Theatre, Opera and Classical Music
Throughout the year, there are any number of theatre, opera and classical music events and festivals taking place across Britain. We have highlighted some of the main ones. More Than Good Manners can make bookings, subject to availability for you to attend these events, and make arrangements also for accommodation and transportation.
Shakespeare's Globe - end April to beginning October
Founded by the pioneering American actor and director Sam Wanamaker, Shakespeare's Globe is a unique international resource dedicated to the exploration of Shakespeare's work and the playhouse for which he wrote, through the connected means of performance and education.
Together, the Globe Theatre, Globe Exhibition & Tour and Globe Education seek to further the experience and international understanding of Shakespeare in performance.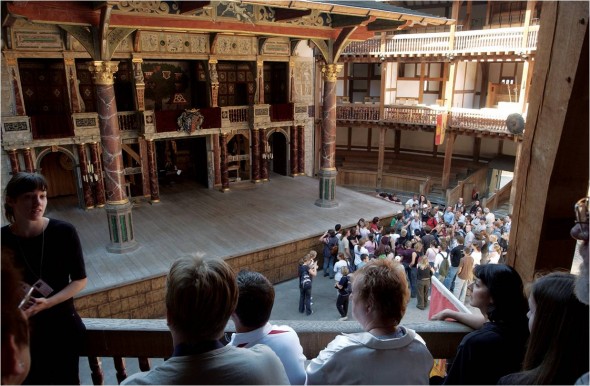 The Theatre Season takes place every year between April and October, and normally combines a number of Shakespeare productions but also some contemporary playwrights' work.
The theatre, opened in 1997, is somewhat unique as it was built as a reconstruction of an Elizabethan theatre based on written accounts of the time and architectural evidence.
Within the auditorium, as in Shakespeare's time, it is possible to watch the entire performance as a 'groundling' - in other words standing throughout the performance. However you can also reserve seats within the auditorium if you prefer or even hire a private Gentlemen's Box where you can enjoy the performance along with a glass of champagne !
Insider tip: did you know that you can attend a matinee performance at the Globe ? Why not combine this with an evening visit to the Royal College of Arms, featured in the London section of our website to make a very special and memorable day out!
You can also combine a visit to one of these events as part of one of our tour itineraries or we can build a tailored itinerary to suit your needs.
Glyndebourne - May to August
Founded in 1934 by John Christie and his opera singer wife, Audrey Mildmay, Glyndebourne presents opera of the highest quality, commissioning new work, developing new talent and reaching new audiences.
The Glyndebourne Festival presents six productions each year in a 1,200-seat opera house located in Sussex in the South of England. Glyndebourne on Tour, founded in 1968, takes three productions around the UK each autumn. Together, Festival and Tour present about 120 performances a year to an audience of around 150,000.
More Than Good Manners can organise all aspects of your visit to any performance during the Festival, whether you plan to attend just for the evening or would like to make a longer stay in the area with accommodation such as a stay in Highclere Castle, and other arrangements.
Regent's Park Open Air Theatre, London - May to September
Now in its 80th season, the award-winning Regent's Park Open Air Theatre is a London landmark – a firm fixture of summer in the city, providing a cultural hub in the beautiful surroundings of a Royal Park.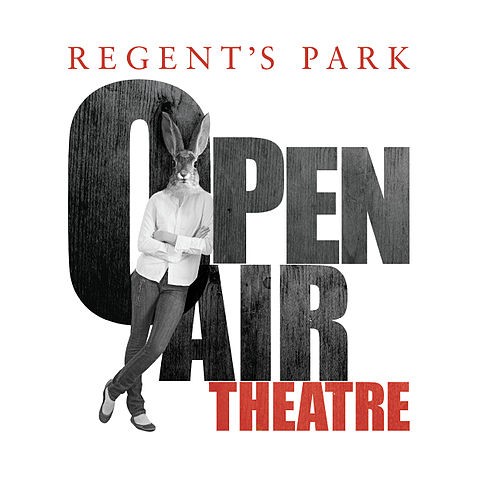 Its steeply raked auditorium is one of the largest in London with 1,240 seats, yet those who attend say it is one of the most intimate.
Each night an incomparable atmosphere is created by the buzz of people enjoying their theatre-going in every sense: people setting up hampers on the picnic lawn, filling their glasses with wine or drinking Pimms in the bar as the fairy lights twinkle in the trees.
Yet the Open Air Theatre is not just about an amazing atmosphere, it is about remarkable storytelling too. Built upon a core of outstanding dramatic credentials, we aim to present bold and dynamic productions that stimulate the senses. Weather and climate add a thrilling contribution to our work, making the relationship between performer, text and audience a truly unique event at every performance.
More Than Good Manners insider tip - why not combine a performance at the Regent's Park Open Air Theatre with one of our guided day tours listed in the London section of our website?
Aldeburgh Festival, East of England - June
Inspired by the vast skies and moody seas of the Suffolk coast, Britten and Pears, along with writer Eric Crozier, founded the Aldeburgh Festival in 1948. Pioneering an era of arts organisations engaging in the education and support of young artists, they brought together international stars and emerging talent; world-renowned figures such as Menuhin, Sviatoslav Richter and Rostropovich and young stars in the making such as Söderström, Perahia and Bream.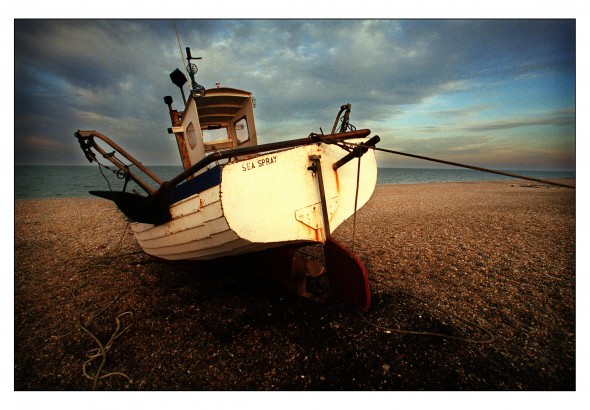 In its earlier years, the Festival used halls and churches local to Aldeburgh; Orford, Framlingham and Blythburgh amongst them. With ever increasing popularity there came the need for a permanent home for the Festival and in 1967, two years after malting had ceased, Aldeburgh Festival moved into its new home, Snape Maltings Concert Hall. Originally explored as a place to store opera scenery, the vision of Britten and his colleagues saw the largest of the malthouses as the perfect building to convert into a concert hall. In 1967, Snape Maltings Concert Hall was opened by HM The Queen. Disastrously, fire struck two years later in 1969 and the Concert Hall needed rebuilding, to be opened once again by the Queen on her second visit, in 1970.
The Aldeburgh Festival continues to have education and artist development at its heart, with residencies and masterclasses ever present alongside international talent. The opening of the Hoffmann Building in 2009, home to the Britten Studio, provides further flexible performance and rehearsal spaces where artists come to develop their work. Here audiences are able to enjoy performances and follow works in progress, from leading musicians and artists as well as Aldeburgh's rising stars, turning into reality what always was Britten's vision for the Festival and indeed the whole campus at Snape.
More Than Good Manners can arrange all elements of a visit to The Aldeburgh Festival including if required, overnight accommodation in grand stately-homes such as Somerleyton Hall, or slightly less grand accomodation such as Boxted Hall. We can also arrange transportation.
Royal Academy of Arts Summer Exhibition, London - June to August
The world's largest open submission contemporary art show, now in its 244th year, continues the tradition of showcasing work by both emerging and established artists in all media including painting, sculpture, photography, printmaking, architecture and film.
The Summer Exhibition attracts a high volume of entrants annually with over 11,000 entries received this year. Royal Academician Tess Jaray is the co-ordinator for Summer Exhibition 2012.
Insider tip - a visit to the Royal Academy of Arts Summer Exhibition is absolutely ideal to combine with our day itinerary based around St James's in our London Tours programme. Visit the London section of the website for more details.
BBC Proms, London - July to September
The BBC Proms includes over 70 main Prom concerts every year, with a very wide range of symphonic and operatic music presented. It continues to welcome leading international performers whilst showcasing the best of the British music scene, including the BBC's own orchestras and choirs.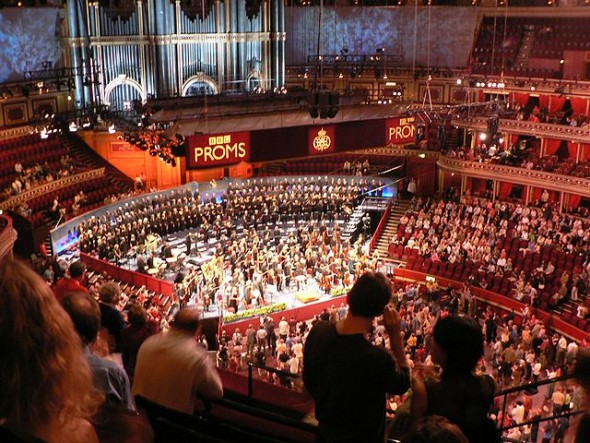 Although the scope of the Proms has increased enormously since 1895, Henry Wood's, its founder's concept for the season remains largely unaltered: to present the widest possible range of music, performed to the highest standards, to large audiences.
And promenading in the Royal Albert Hall's arena continues to be a central feature, lending the Proms its unique, informal atmosphere.
More Than Good Manners can make arrangements for you to attend BBC Proms concerts.
Edinburgh International Festival, Edinburgh - August to September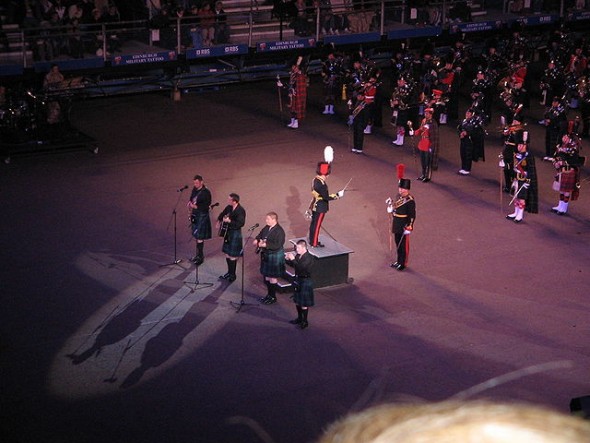 Every August, the Edinburgh International Festival transforms one of the world's most beautiful cities, presenting three exhilarating weeks of the finest creators and performers from the worlds of the arts - for everyone.
Edinburgh's six major theatres and concert halls, a few smaller venues and often some unconventional ones too, come alive with the best classical music, theatre, opera, dance and visual art from around the globe.
The atmosphere in the city is something special. The Daily Telegraph said - 'not just the most thrilling, beguiling, preposterously enjoyable place on Earth; it is also wonderfully addictive.' Or as The Spectator suggested, 'you can sleep in September'.
Insider tip - why not take in some of the Edinburgh Festival events as part of one our our Scotland Tours ? Visit the Scotland section of our website for some inspiration!