Kensington Palace
Kensington Palace became a Royal Residence in 1689 when William III, a chronic asthmatic, bought it because it stood in Kensington, a village that 'esteem'd a very good Air'. William instructed Sir Christopher Wren and Nicholas Hawksmoor to improve the house. The Jacobean house was left intact and Wren added four pavilions at its four corners, to provide additional accommodation for the King and Queen and their court. In November 1691, a fire that destroyed part of the southern range of the Great Court was made the occasion for a complete remodelling of the approach to the royal apartments: the King's Staircase was rebuilt in marble and a finely decorated Guard Chamber was constructed, facing the foot of the stairs. In the early hours of Friday 28 December 1694 Mary died at Kensington Palace of smallpox, at the age of 32. On Sunday 8 March 1702 William also died in the palace after an earlier fall from his horse at Hampton Court.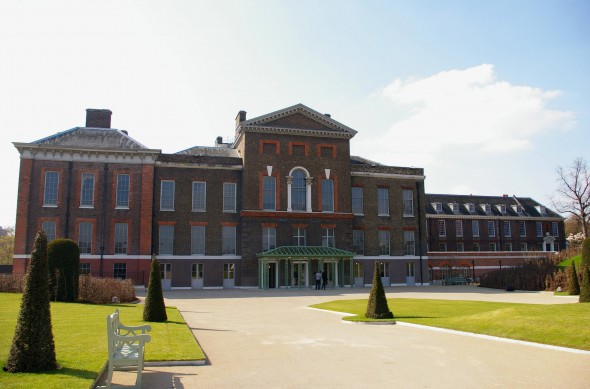 There is so much history to explore at Kensington Palace. For example, Victoria was only 18 years old, and had been living at the palace with her mother, the Duchess of Kent in the State Apartments. She was awoken in the cosy room - now known as Queen Victoria's Bedroom - on the morning of 20 June, 1837 to be told that her uncle William IV had died, and she would now accede to the throne.
More recently, Diana, the Princess of Wales, lived at Apartment 8 Kensington Palace from the time of her wedding on 29 July 1981 until her death on 31 August 1997. On the day after her death, flowers began to appear in front of the south gates of Kensington Palace and it is estimated that, over the next few days, more than a million bouquets were left there.
With More Than Good Manners you will explore this royal palace taking in the magnificent set of rooms that make up the King's State Apartments and also the Queen's State Apartments which are cosy, private rooms that were once used by Queen Mary II for relaxation. Kensington Palace also houses the Royal Ceremonial Dress Collection and boasts a beautiful Sunken Garden. Our guests will enjoy the frequent exhibitions and delicious tea at the Orangery.