Tower of London
Fortress, palace, prison.
In the early 1080s, William the Conqueror began to build a massive stone tower at the centre of his London fortress. Nothing like it had ever been seen before. The building was immense, at 36m x 32.5m (118 x 106ft) across, and on the south side where the ground is lowest, 27.5m (90ft) tall. The Tower dominated the skyline for miles around. Through the centuries that followed, successive monarchs added to the fortifications. Although many later kings and queens stayed at the Tower, it was never intended as the main royal residence. Palaces like Westminster had more opulent rooms. Equally the Tower was not the first line of defence against invading armies, though it could rise to this challenge. The Tower's primary function was as a fortress-stronghold, a role that remained unchanged right up until the late 19th century. As a powerbase in peacetime and refuge in times of crisis, the Tower's fortifications were updated and expanded by medieval kings. A series of separate building campaigns ensured that by about 1350, the Tower was transformed into the formidable fortress we see today.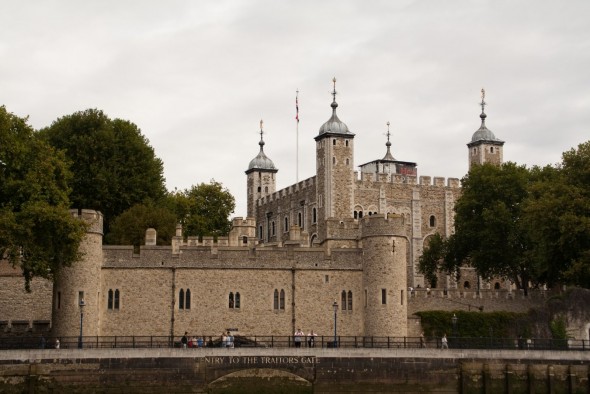 The Tower of London has long protected the monarch's most valuable possessions, from jewels and weapons to state records. The coronation regalia – the crown and other precious symbols of monarchy used at the coronation itself – were kept at Westminster Abbey until their destruction in 1649. Since the new regalia were made in 1660, they have been kept at the Tower. Guests of More Than Good Manners may enjoy a private tour of the Crown Jewels
Along with the rest of the Tower complex, the White Tower is one of the most important historic buildings in the world. There have been many famous prisoners who have been incarcerated here. Today, Yeoman Warders known as 'Beefeaters" are an iconic symbol of the Tower and of London. A detachment of the 'Yeomen of the Guard', they've formed the Royal Bodyguard since at least 1509. Their origins stretch back as far as the reign of Edward IV (1461-83). The Ceremony of the Keys is a not-to-be-missed spectacle dating back hundreds of years that every guest of More Than Good Manners will certainly enjoy. As famous as the Beefeaters, and almost as iconic, are the six resident ravens which, legend says, will cause the kingdom and the Tower to fall should they ever leave the fortress.