Courses
More Than Good Manners offers a range of courses (below) on all aspects of manners and etiquette covering various topics. We believe in approaching this fascinating area in a fun , enjoyable and interactive way always focussing on the needs of participants, irrespective if they are individuals, small groups or corporate clients. We also welcome all age groups and nationalities.
What Does Manners and Etiquette Mean ?
Manners are not anything to do with whether you are rich, have had a good education or grew up in certain social circles,. Today people are much more likely to define themselves by their work, their interests as well as their background or social status.
Learning the basis of good manners can make you feel far more confident in different social circumstances.
It is also important to put others at their ease and to show natural human concern which can be called 'natural politeness'. A good starting point is to learn the 'rules of formal' etiquette so that when you are in an unusual or formal situation it is very useful to know the manners required
A basic guideline is to follow the 'less is more principle' meaning that stiff and rigid manners are of less use in social and business situations while more charm, poise, and natural consideration for other will be of far greater value.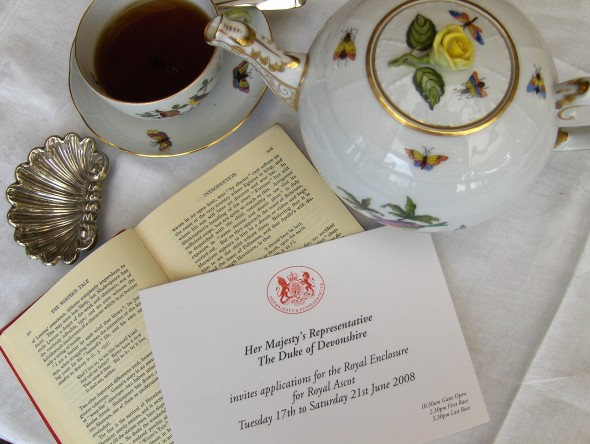 One Day Introductory Manners & Etiquette Course
More Than Good Manners holds a one day introductory course to manners and etiquette, entitled "The London Lady and English Gentleman".
Manners and Etiquette for Small Groups and Individuals
Ideal for all sorts of circumstances, for example meeting and entertaining guests, moving or applying for a job, or college place, or simply to boost self awareness and confidence!
We offer one day courses or longer, as clients require, either on a one to one basis or for small groups (ideally up to ten people). We use as our base the Sloane Club in Central London as our main venue although we can run courses at other locations depending on demand.
The main areas we cover (but we can tailor as necessary according to interest or priority) are:
> Meeting and greeting in different social and business situations, how to address people, how to make people feel welcome and also how to say farewell
> Dressing for success – how first impressions count and how your personal interaction and appearance, body language, and poise can make you and your guests feel confident and at ease
> The manners and etiquette of dining – tips on table setting, seating plans and how to eat difficult or tricky foods
> Key points for manners and etiquette when hosting an event – how to make your guests feel at ease and welcome
> Manners and etiquette and the use of correct language
You can download a sample itinerary below or if you would like to discuss your requirements in more detail please email us or call us on +44 (0) 7769 687 599
Manners and Etiquette for Business and the Corporate World
We also provide tailor made manners and etiquette training for a range of businesses and organisations. We can tailor our courses either to focus on developing continual professional development programmes or to provide unique and enjoyable solutions for team building and corporate ' away days'.
I had Ms Veronica's lesson of Table Manners & Etiquette and manners for Afternoon Tea. Among a lot of manner schools in England, I wanted to learn traditional English manners from a teacher from the upper classes.
Ms Veronica is the one who I was looking for for over 2 years.
Finally I met her for the first time, she looks so classy, different from other people.
Not only elegant, but she is so friendly as well.
I am sure you would find real sense of English aristocrats in her lessons.
That is what you cannot feel from other schools, that is 'more than good manners'.
I hope you enjoy it.
S.A. (From China)
More Than Good Manners insider tip - did you know you can combine learning about manners and etiquette with learning English ! More Than Good Manners can tailor a specific programme for learners of all ages and abilities. We work with a selection of TEFL accredited English language teachers. For further information call us on +44 (0) 769 687 599 or email us at veronica@morethangoodmanners.com. Happy learning!