Flower Shows
Harrogate Flower Shows - April/September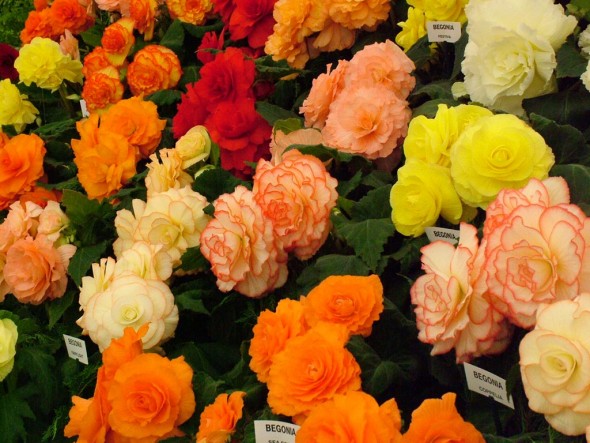 The Harrogate Flower Shows are widely regarded as the UK s biggest and most prestigious independent gardening events. The spring show is held in April and the autumn show in September, they offer garden lovers the chance to view beautiful show gardens, and glean expert advice from the many exhibitors and trade stands. Attracting nearly 100,00 visitors these shows offer an un-rivalled range of gardening expertise, staged in the Great Yorkshire Showground, they are a wonderful way to start and end the garden show season.
The Royal Chelsea Flower Show - "The most famous flower show in the world" - May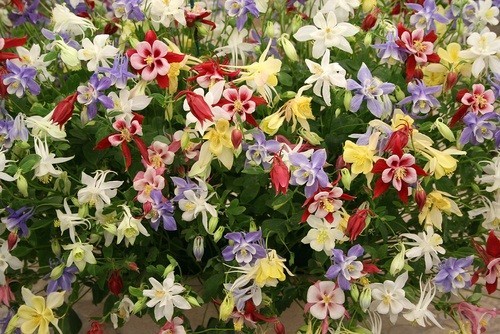 The Chelsea Flower Show is held for 5 days in May by the Royal Horticultural Society in the grounds of the Royal Hospital, Chelsea. The show was originally known at the Great Spring Show and first held in 1862. By the 1920 s the show had moved and was well established at Chelsea, and following the Coronation of Queen Elizabeth in 1953 the flower show reflected the celebratory mood of the country. The show increased in popularity throughout the next 50 years and now over 160,000 people attend, and on the first day of the show members of the Royal Family attend, as part of the Patronage of the Royal Horticultural Show. Also many celebrities enjoy the reflected glory of the flowers, including Joan Collins, Cliff Richard, Ringo Star and Jerry Hall. New plants are often launched at the show and the popularity of older versions revived under the focus of the horticultural world's gaze. It is the garden equivalent of a catwalk at a fashion show.
The Royal Horticultural Society's Hampton Court Palace Flower Show - "The largest flower show in the world" - July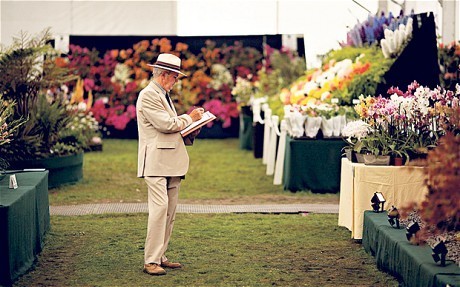 This show is the second major national flower show after the Chelsea Flower Show held in May, but it has a different character, focusing more on the environmental issues. Hampton Court Flower Show was first held in 1990 and three years later was associated with the Royal Horticultural Society. The show features show gardens, floral marquees and pavilions, talks and demonstrations. It is erected on the north and south sides of the long water in Hampton Court Park.