About
Veronica Levett-Scrivener
Owner and Manners & Etiquette Tutor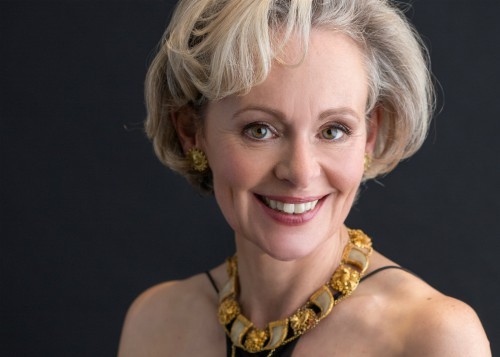 Veronica is a descendent of the Angevin dynasty and The Royal House of the Plantagenets, through the marriage of Empress Matilda daughter of Henry I to Geoffrey Plantagenet Count of Anjou.
Veronica founded More Than Good Manners in 2007 which led her to look more closely at her family history, with all its fascinating threads. Her great great grandfather was Sir Harry Parkes, Envoy Extraordinary and Minister Plenipotentiary and Consul General of the United Kingdom to China and to Japan. His beautiful daughter Mabel, married Egerton Bagot Byrd Levett-Scrivener and through him Veronica can trace her family back to Edward III, the founder of the Order of the Garter, which entitles Veronica to be styled a descendent of the Knights of the Order of the Garter, and a member of the Society of St George .
Veronica's family history continually overlaps. She is also descended from Bishop John Fisher, of Salisbury Cathedral, who is buried in St George's Chapel, as he was Chancellor of the Order of the Garter from 1807 to 1825. Bishop Fisher served as Chaplain to George III and in 1786 was made Canon of St George's Chapel Windsor. He was appointed Preceptor to Princess Charlotte, the only child of the Prince Regent. He married the heiress Dorothea Scrivener of Sibton Abbey, and as a great friend and patron of John Constable he commissioned the painting of them in front of Salisbury Cathedral in 1820.
Veronica is also descended from Sir Richard Levett, Lord Mayor of London, one of the first directors of the Bank of England and an adventurer of the East India Company and a friend of Sir Samuel Pepys. He owned the main estates at Kew and Cripplegate. His son in 1781 sold the Dutch House at Kew to George III and this is now known as Kew Palace.
Veronica's ancestors also include Admiral William Bligh (1754-1817) who was Captain of the Bounty, whose infamous mutiny has featured in several films. Another ancestor is General Augustine Prevost (1723-1782) who commanded the British Army in the invasion of North Carolina in 1779 and his son Sir George (1769-1816), who became Governor General and Commander in Chief of the British Forces in North America during the War of Independence.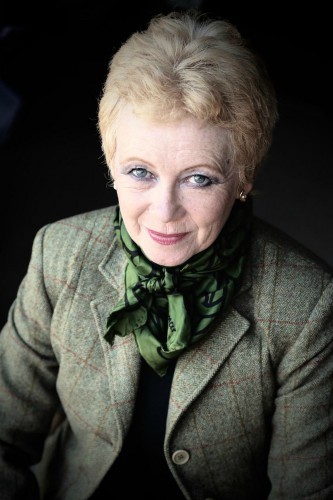 Jane attended Queen Margaret's school, where manners and etiquette were high on the list of priorities, along with learning to make conversation, being a good hostess and the art of letter writing. With other interests being encouraged at school, Jane is equally at home with a piece of needlework or horses and the countryside. A keen horsewoman and side saddle rider, Jane is a published author and equestrian historian. As a Scot and having lived in Scotland for many years she has a good knowledge of Scottish history, geography and cultures and understands most of the dialects! She is able to make both young and not so young feel at ease in her company and is blessed with a good sense of humour.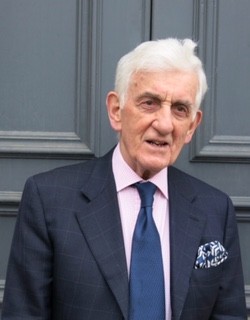 Harvey was educated at Christ's Hospital School which was founded by King Edward VI. He went on to obtain a degree in Hotel Management. He subsequently worked at The Ritz Hotel, London and was House Manager at The Reform Club. He has managed three 5 star hotels in the provinces before returning to London where he presently lectures in Etiquette and Modern Manners.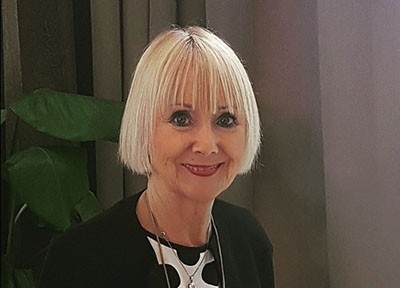 Diana Mather has been teaching etiquette and good manners around the world for over fifteen years. She is a regular contributor to radio and television programmes, commenting on matters of style, personal presentation and international etiquette. She has written 12 books; her two latest, 'Speak' and 'Lose Stress – Gain Confidence' will be published in 2020. Diana is an Export Champion for Department for International Trade and The Northern Powerhouse in the UK and is accredited by the CDP Standards Office as a speaker. She joined the commentary team at the Royal Wedding of Prince Harry and Meghan Markle for BBC Radio 5 Live and achieved one of her dreams by appearing in 'The Etiquette Show' at the Edinburgh Festival Fringe in 2017
Diana is descended from Sir Thomas Linaker, surgeon to the Tudor King Henry V111. He was tutor to King Henry's son, the future Edward V1, and founded The Royal College of Surgeons. She is also related to Joseph Priestly FRS, the 18th century theologian and member of The Lunar Society who is credited with discovering oxygen. Diana is ideally suited to run etiquette and international protocol programmes as her great grandfather, Edward Weissmuller von Wimmis, was an envoy to the Court of St James in London in the 20th century. He escorted The Duke of Cumberland on the Garter Mission to Japan and arranged the itinerary for The Crown Prince of Siam on his visits to the Courts of Europe, Russia and Asia as well as organizing 'The Grand Tour' for many aristocratic families. As a result, international protocol, etiquette, and good manners have been very much an integral part of life as she grew up.
Bronwen is an international new business director with an outstanding track record of winning and growing clients in the communications industry. She has a wealth of insight and advice on the art and science of international business and how excellent business etiquette can help build and grow high level relationships in the UK and globally.
Formerly MD and Group New Business Director at Edelman and at Publicis UK, Bronwen was responsible for integrating marketing and new business strategies to secure top tier clients and increase new business wins. Clients and colleagues voted her into The Drum's top 100 New Business Directors in the UK 2018 & 2019 and her expertise in high-level networking is now available through the new webinar series.

Bronwen has a reputation as an influential and analytical leader able to build strategic relations with C-level decision-makers and negotiate high value business. She has also delivered impactful key-note speeches at industry conferences and events throughout the world.