Kew Palace
Kew Palace , a smart, brick villa beside the Thames, was built in 1631 by Samuel Fortrey, a successful Flemish merchant. It was something of a status symbol for a man of the City, whose family had escaped religious persecution in France. He married Catherine de Latfeur and had several children. Their fondness for each other may be guessed from the lovers' knot, with the intitials S and C intwined, carved over the front door to the house. The house remained in Fortrey's family for another generation and then passed through a succession of wealthy tenants, including Sir Richard Levett (an ancestor of Veronica (née Levett-Scrivener), who became Lord Mayor of London and Governor of the Bank of England and who sold it to George III for £20,000 when it caught Queen Caroline's eye as a very suitable lodging for their three eldest daughters, Anne, Caroline and Amelia. Later Frederick, Prince of Wales, employed the dazzling architect William Kent to remodel his home and then went on to lay the first foundations of the botanic gardens, introducing exotic garden buildings and first working with another great builder, William Chambers.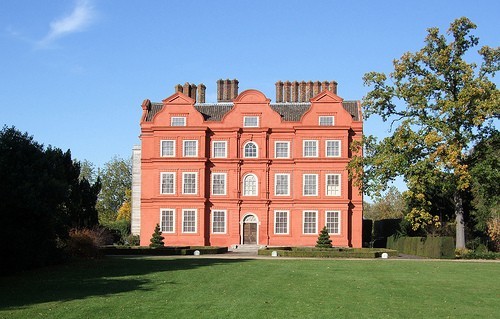 Then fate intervened when the Prince died suddenly from an infection in 1751; according to some accounts brought on by a blow from a cricket ball, a sport he enjoyed and played at Kew. His widow, Augusta, Princess of Wales, continued to develop the royal gardens. With Chambers as her architect and William Aiton, her gardener, she established the great gardens of Kew. In just six years from 1757 to 1763 Chambers added an extraordinary world in microcosm, including a mosque, a Moorish Alhambra and the great brick Pagoda.
More like a home than a palace, the privacy and intimacy of this smallest of English royal palaces made it the favourite country retreat for the royal family in the late 18th century. More Than Good Manners will curate your visit and ensure that you don't miss any of the fascinating, historical features of the house such as The People's Library and the Princesses' Bedrooms. Other, not-to-be-missed, features include, just next door to Kew Palace, the Georgian royal kitchen that remains miraculously preserved, 200 years after it was last used and, standing nearby, Queen Charlotte's Cottage.